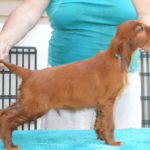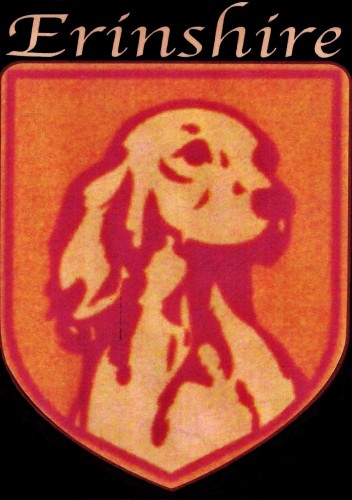 Erinshire Litters
 Our breeding program started in 2007 with the purchase of 
Orchard Farm Lace to Erinshire
Erin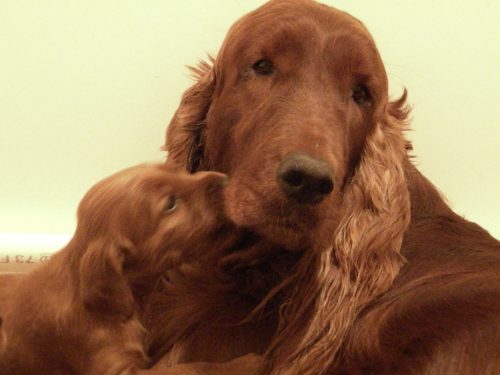 This is Erin from Orchard Farm in Ontario Canada
Erin was from a litter of puppies at Orchard Farm near Windsor,  Ontario and the kennel began breeding Irish Setters around 1938.  Mary Klink was a second generation breeder and sadly she past about 6 months after Erin came to Erinshire Irish Setters.  Erin was from her last litter and was already named Erin when I purchased her.
"Reagan"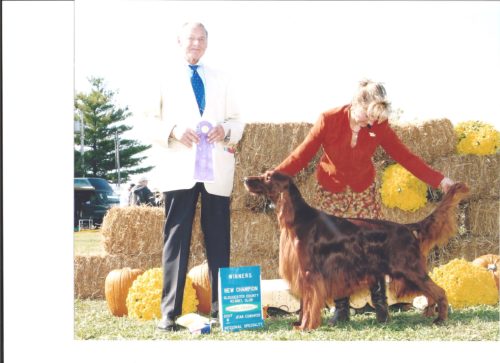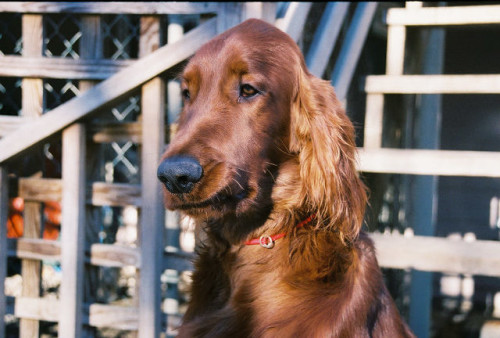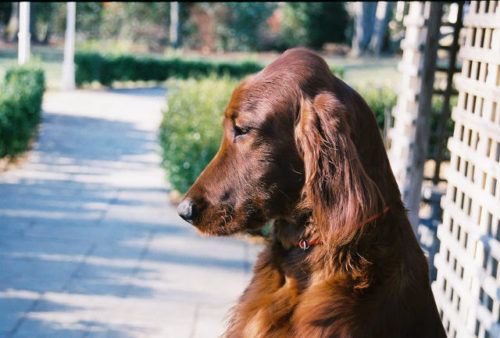 Our foundation sire Reagan CH. Piperbrook's Forever A Star  was sired by Am. Can. CH. Waterford Show Off,,  who won  Best of Breed at the 2004 Irish Setter Club of America National Specialty.  His breeding goes back to the Tealwood Irish Setters, that I admired  back in the  1970's., a very traditional looking sporting dog, that was my goal in breeding.
2010  The Forever Litter 
The Forever litter was whelped on Easter Sunday, April 4, 2010.  There were 6 males and 6 females born over 12 hours…..it was a dozen Irish Setters to love.  All puppies were sold to pet homes, and it was difficult to chose but we did…..
We kept a male we called Eliott and a female we called Scarlett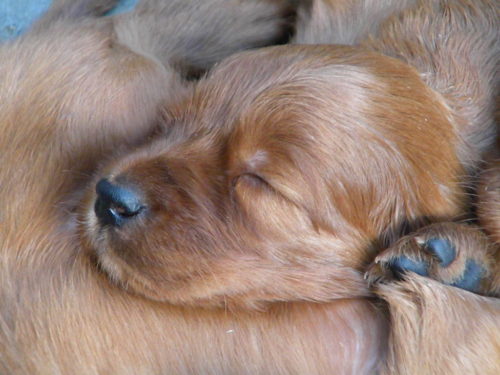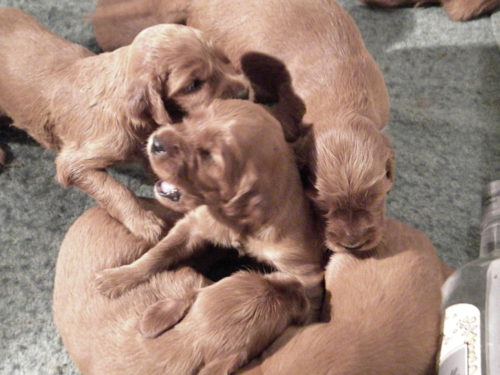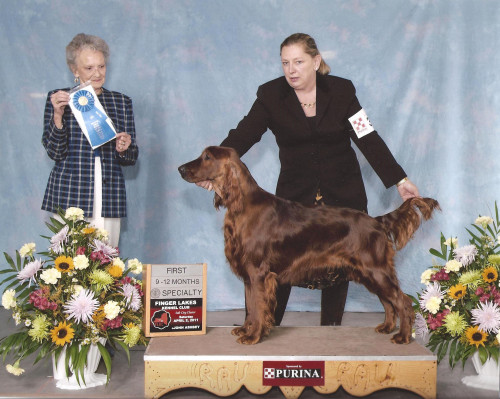 Eliott started showing in the 9 to 12 months and loved going to shows.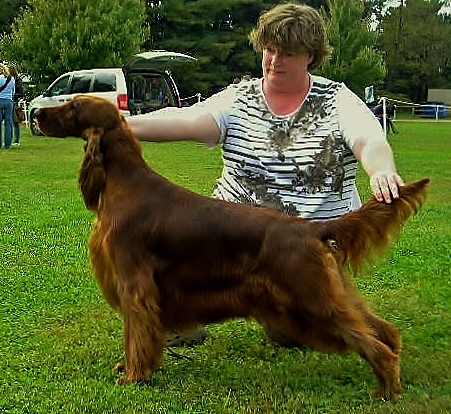 Scarlett was determined to show for anyone but Brenda!  In 2013, She was  off to Ohio to Eileen Hackett, a professional handler, to finish her AKC championship, which she did in record time, and she returned for a few more shows ( with Jill Taylor above pix) and was eventually bred to BIS, BISS Am. Can., CH Captiva's Turning Heads, the amazing "Robert".
2014  The ALWAYS Litter
They produced a litter of 8 puppies, 3 females and 5 males were whelped on May 26th (Memorial Day)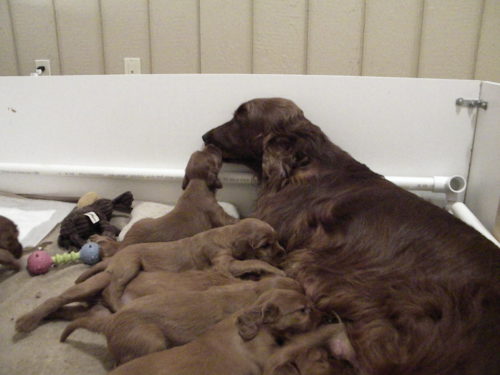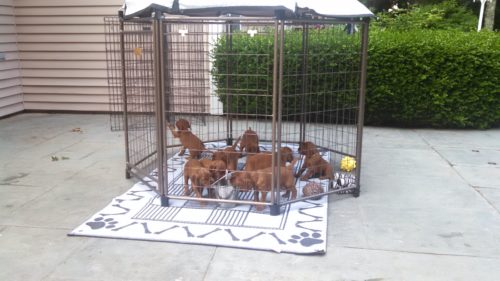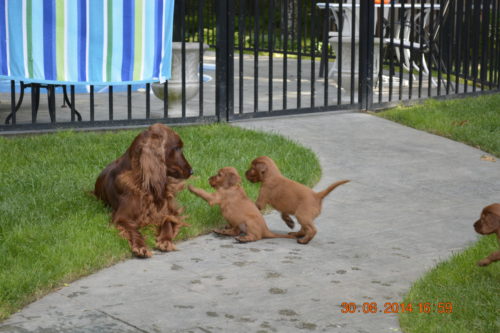 We kept a male and a female from the Always Litter
Catlin (Catie) and Connor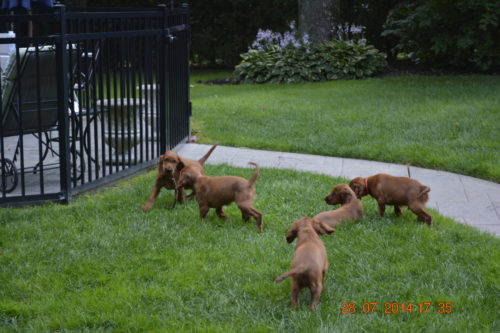 In the summer we spend most of the summer in Rhode Island so at 6 weeks the Always litter was moved to that house & kennel facility.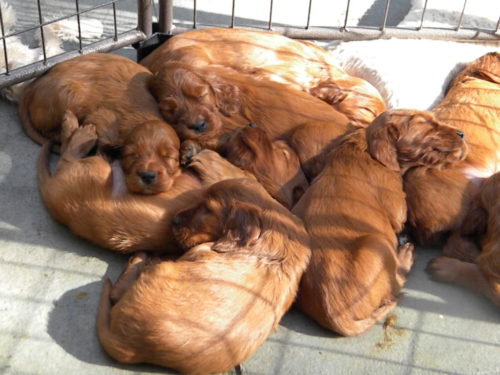 At 6 weeks this is Connor  …. Erinshire's Always The Proud and the Brave
At 6 weeks this is Catie…..Erinshire's Always and Forever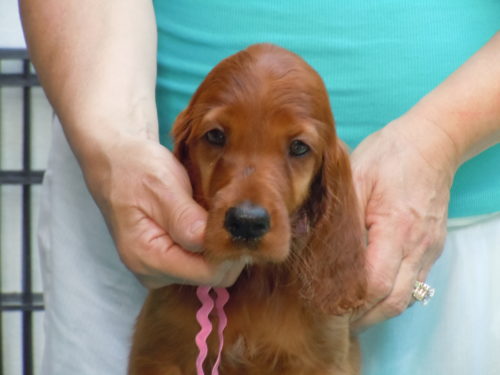 Eliott and Scarlett in the background with Catie and Connor in the Jeep Commander, the "dog's truck".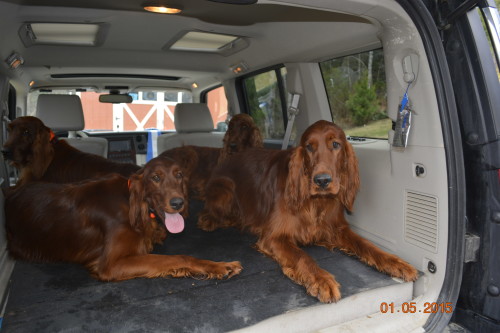 2017 The ONE Litter
Katie was a puppy from Scarlet and Robert  ….the Always Litter  was bred to our Eliott and a single puppy in 2017 the "One" litter …..Shannon Lauren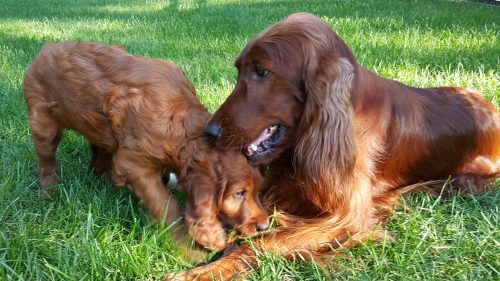 Shannon Lauren with her mom Katie at 6 weeks…….we kept Shannon for our breeding program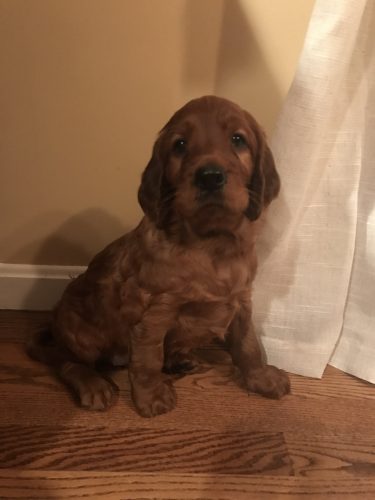 Shannon Lauren ……Erinshire's The One and The Only
As the litter was a singleton we decided to repeat the breeding of Katie and Eliott  
 2018 …..the Magic Litter January 19th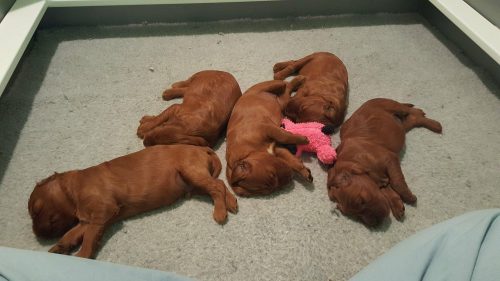 The Magic Litter ….3 females and 2 males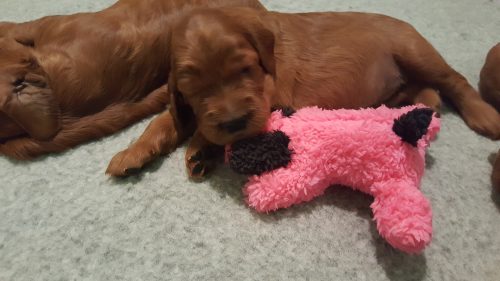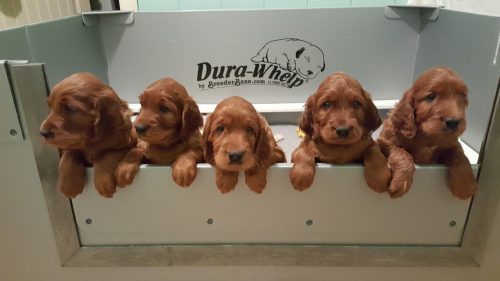 A male, a female, female center, a male, and a female.
2020 The Dream Litter
April 12, 2020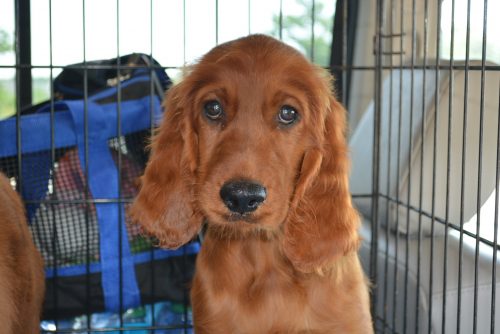 Erinshire's The Proud and the Brave X Erinshire's The One and the Only
Connor and Shannon were bred in February 2020 and produced a litter of 8 puppies, 3 males and 5 females