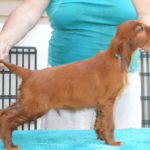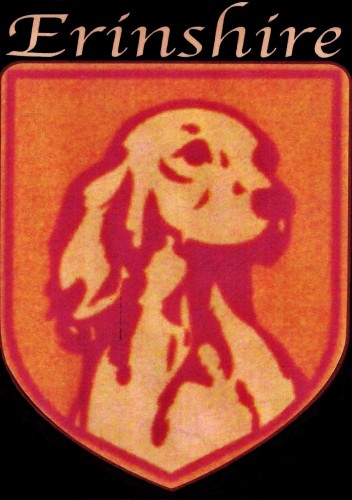 ERINSHIRE PUPPY PICTURES 
Established our breeding program in 2007 with the purchase of 
Orchard Farm Lace to Erinshire
Erin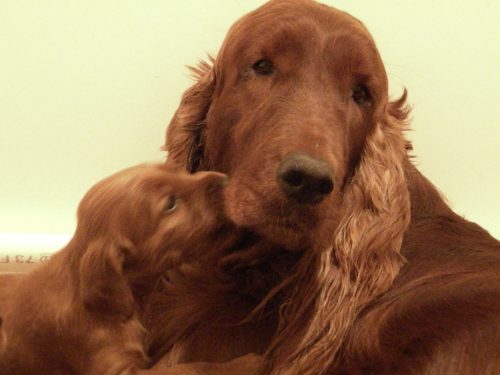 This is Erin our Foundation Bitch from Orchard Farm in Ontario Canada
Erin was bred to our Reagan and produced 6 males and
6 females on Easter Sunday April 04, 2010
We kept a male we called Eliott and a female we called Scarlett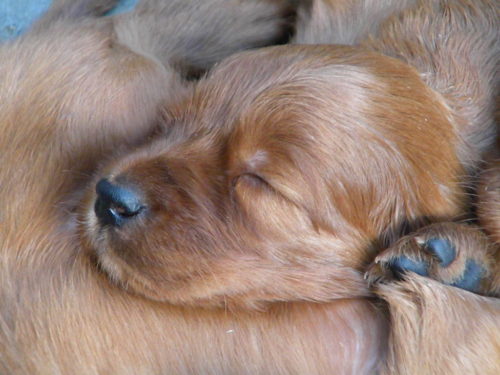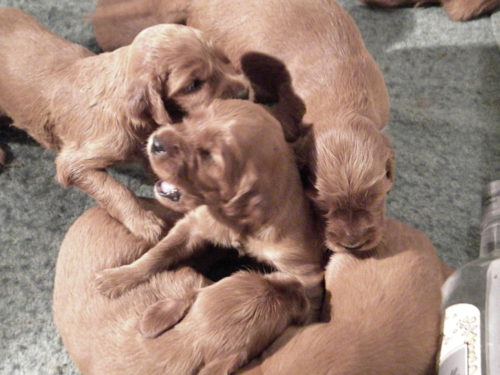 Scarlett finished her show Championship in 2013 and was bred to Robert (BIS MBIS Am & Can CH. Captiva's Turning Heads and the Always Litter was whelped on May 26, 2014  8 puppies 3 females and 5 males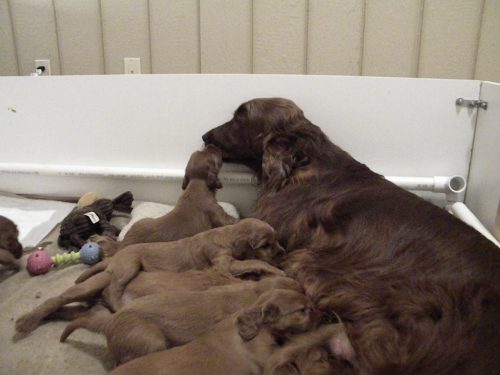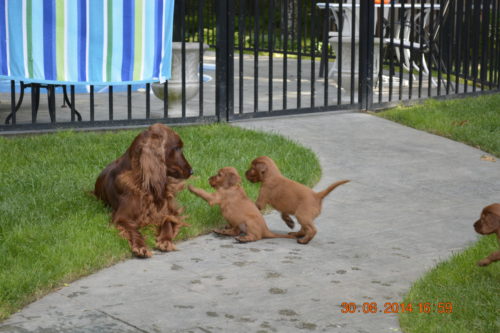 We kept a male and a female from the Always Litter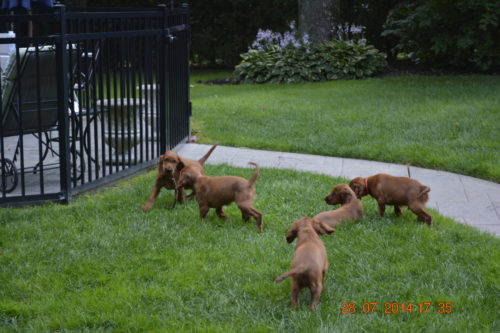 In the summer we spend most of the summer in Rhode Island so at 6 weeks the Always litter was moved to that house & kennel facility.
Puppies "play pen" in Rhode Island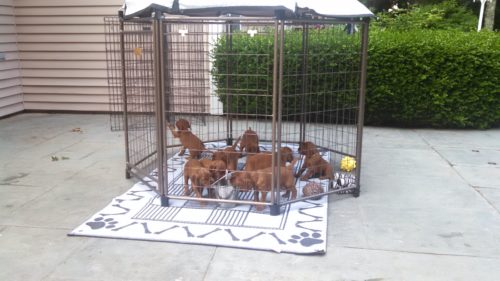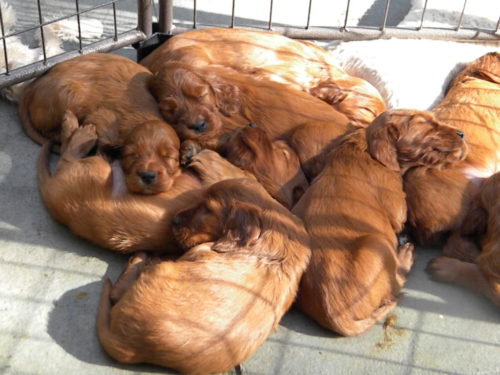 At 6 weeks this is Connor  …. Erinshire's Always The Proud and the Brave
At 6 weeks this is Catie…..Erinshire's Always and Forever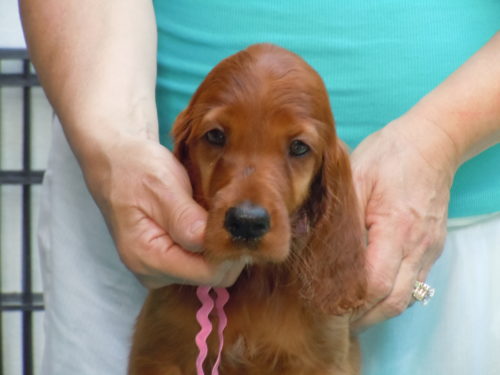 Eliott and Scarlett in the background with Catie and Connor in the Jeep Commander, the "dog's truck".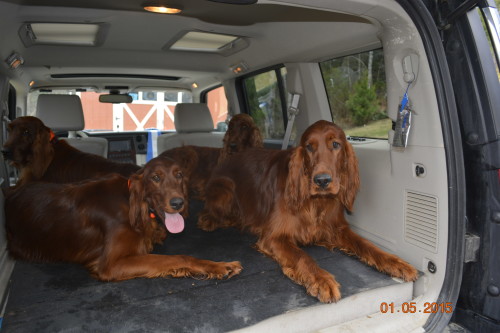 Catie was a puppy from Scarlet and Robert  ….the Always Litter  was bred to our Eliott and a single puppy in 2017 the "One" litter …..Shannon Lauren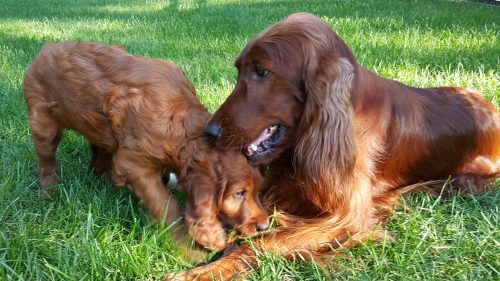 Shannon Lauren with her mom Catie at 6 weeks…….we kept Shannon for our breeding program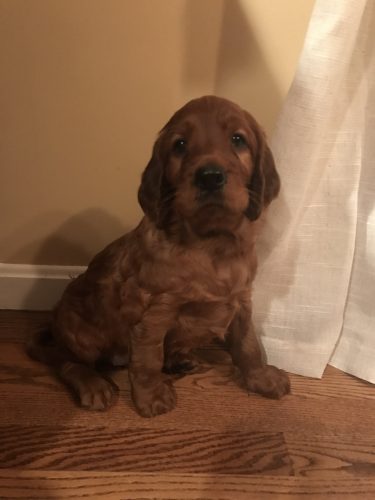 Shannon Lauren ……Erinshire's The One and The Only
As the litter was a singleton we decided to repeat the breeding of Catie and Eliott  
January 10th 2018 …..the Magic Litter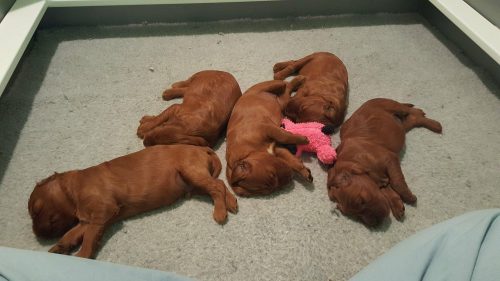 The Magic Litter ….3 females and 2 males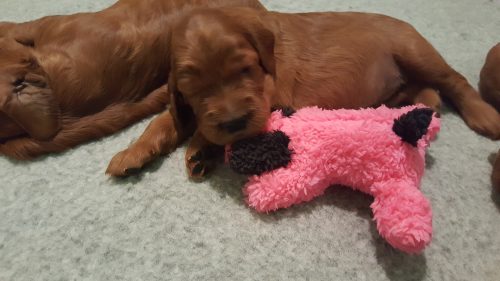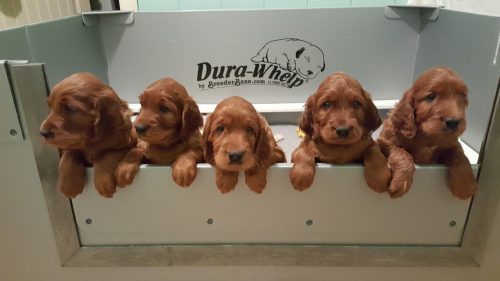 A male, a female, female center, a male, and a female.